Athens is famous for many things, but surprisingly enough, not well-known for its coastline and sandy beaches. Yet, just 20 minutes south of the city, you'll find landscapes that rival those of any island in the Aegean Sea. If you have already visited all the famous attractions of Athens and still have a day left to explore, the Athens Riviera is definitely worth a visit.
Glyfada is generally considered the area where the metropolitan area ends and where the Riviera begins. Here you'll find posh cafes, high-class boutique stores and stylish tavernas serving fresh fish and Greek delicacies.After a short meal or coffee, you will want to rent a car to get to Cape Sounio, which is 47 kilometers away, and see all the various attractions in between.
Your first stop is Lake Vouliagmeni. Vouliagmeni means "sunken" in Greek and legend has it that a lost city fell into this deep lake, flanked by an immense limestone cave. Feel free to explore the depths of the lake, but you are most likely to find the place too serene for such adventures. The water is naturally kept at 24 degrees Celsius and is known for its healing properties, attracting those who seek comfort from rheumatism and arthritis.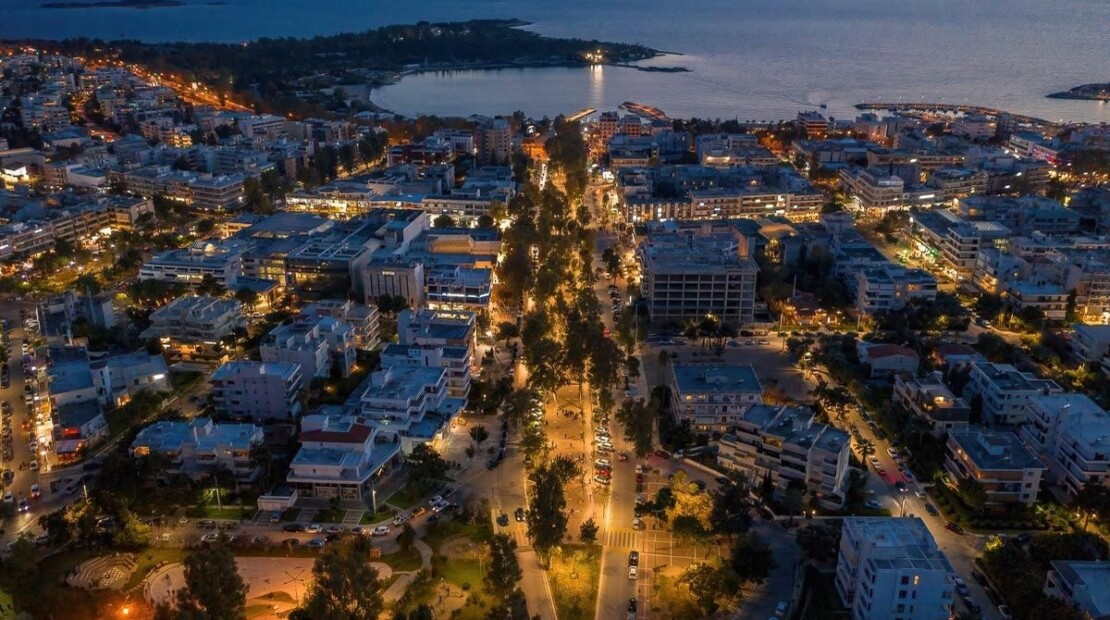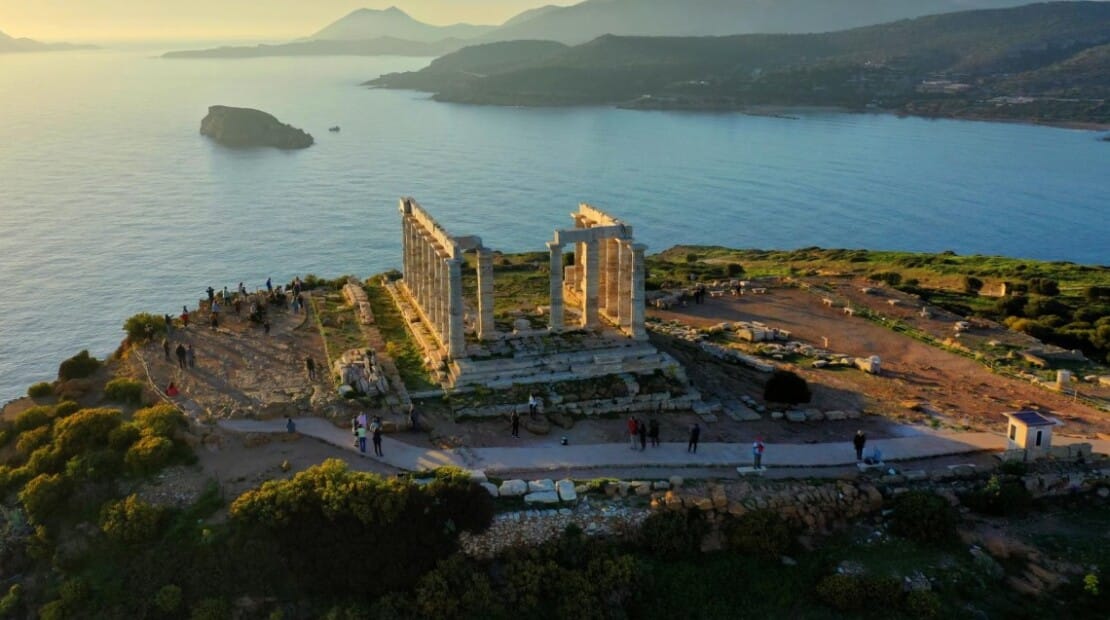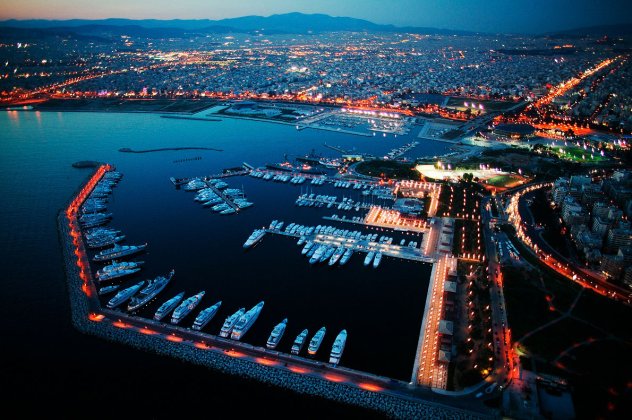 Driving further south you'll begin to see why so many Athenians head down this road during the summer weekends. One after another, sandy beaches of incredible beauty appear before you behind every twist and turn of the road. You can tell which beaches are most popular by the amount of cars parked on the side of the road, but if you're lucky, you'll find some relatively secluded beaches that you can have all to yourself.
By lunch time you will have reached Anavissos, the fish tavern capital of the Athens Riviera. The beaches are always less crowded here and the nearby cove serves the many fishing boats that supply the local fishing taverns. This is the perfect place to enjoy your lunch and to get ready for the last part of your journey.
Cape Sounio is at the tip of the Attica peninsula and home to the Temple of Poseidon. Perched majestically on the edge of the land, in ancient times these austere Doric columns were a welcome sight for sea travelers looking to return home to Athens. Today the temple is a famous attraction for travelers in the know. Search the foot of the columns to find Lord Byron's famous graffiti inscription and various other tags that have been inscribed throughout history. Wait until sun down and be rewarded with one of the most dramatic sunsets you'll ever see!